Winter Semester Classes Registation Now Open!
Before you know it, snow will be falling and Winter will be here! Registration for our 10-week Winter semester (Jan – Mar) is now officially open! Book your space now before it all fills up!
You may still register for the rest of our Fall semester; fees are pro-rated for the remaining classes. Remember that we are now in a NEW Reading location at the First Congregational Church on Woburn and Sanborn Street. Register for classes here to make sure you save your spot!
If your schedule makes you unable to commit to a full semester, you may always sign up for a single class as a Drop-In. We would love to see you.
New to Sound Play? Try out a free demo class with us! You are always welcome to join us for a demo anytime during the semester: class prices are prorated when you sign up!
And as a special perk you get a free copy of our own CD featuring the music you'll hear in class, recorded by professional Boston musicians.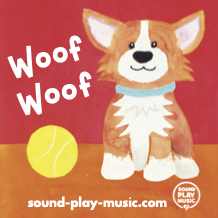 ---
New Classes Added!
Try out one of our two NEW classes this semester!
Sound Play Babies classes for ages newborn to twelve months is a perfect way to introduce your little one to the magic of music-making, while also meeting and socializing with other moms and caregivers. Class locations in Lexington and Reading.
And if you have a four to seven year-old who loves to sing, sign them up for our new Children's Choir: "Just Sing" in Reading! This is a great opportunity for the "big kids" to sing their favorite songs, learn the foundations of proper vocal technique, and have lots of fun with their friends!
Find out more about these, as well as our Mixed-age Family Music Classes for infants to six years old, here! And check out our updated class schedule here!
---
Bring a Friend
Music is more fun with friends! Current Sound Play families who sign up a friend to class can use the referral code or URL found in your login account information to receive $50 off a future semester: and your friend will receive $50 off as well! Send them an email using the referral link to let them know how much you love your music class :).
Hope to see you (and all your friends!) at a class or concert with us soon! We can't wait to make music with you!

Amy Chin
Founder, Sound Play Music
Contact: amy@sound-play-music.com
https://www.facebook.com/soundplaymc
Sign up for a free demo class today, and find out what all the excitement is about!
Sound Play Recordings
Below enjoy a sample of Sound Play's own music, recorded just for you! Registration in a class entitles you to a CD of the music we will be doing that semester!