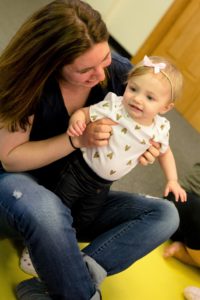 Sound Play currently offers three levels of participation in its programs:
SOUND BEGINNINGS

Babies Class, for ages newborn to 12 months, and their grown-ups.
Babies classes are low-key, but high impact!  Language development, body awareness, fine and gross motor skills, social interaction, and emotional regulation skills are all enhanced with interactive music experiences.  In class, we sing to and bond with baby, dance, play age-appropriate instruments, and learn soothing lullabies, all of which we can take home and share with our infants throughout the course of the day.  Nothing is better than seeing your little one's face light up in response to a familiar tune, or finding that "magic song" that can immediately soothe a child back to sleep.
SOUND PLAY!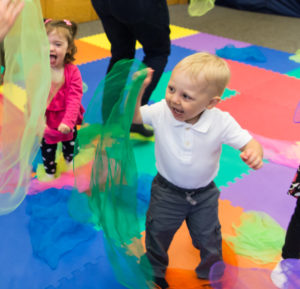 Mixed Ages Class, for ages newborn-5 years and their grown-ups.
Dance, move, sing and groove! Children in Sound Play mixed ages class explore a new world of music through fingerplays, lap bounces, prop and instrument play (egg shakers, scarves, parachute, rhythm sticks, resonator bells, etc.), lullabies, dances, and the highlight of Sound Play classes- a jam session with a variety of instruments to play in the band with all their friends! Parents can relax while children are free to explore, and move, move, move!